Country House Blend
Bakers Chocolate, Almond
Regular price
$15.50 CAD
$0.00 CAD
Unit price
per
The finely crafted coffee that started it all.
Seasonal blend of:
50% Brazil Specialty Coffee Association (BSCA) Blend (Natural)
50% Colombia Timaná (Washed)
 
Tasting notes:
Bakers Chocolate, Almond
10 OZ. / 283 G

Country House is a great house coffee that you know and love. Comprised of two seasonally rotating coffees, it is a blend of great fruit-like acidity and full-bodied chocolates. We drink this every day and find it comfortable, but also complex and expressive.
SMALL BATCH ROASTING
100% ARABICA BEANS
MILK CHOCOLATE, BALANCED TASTING NOTES
Say Hello To
COUNTRY HOUSE MEDIUM ROAST
PERFECT FOR ESPRESSO OR FILTER
SPECIALTY COFFEE
DIRECT TRADE
CONSISTENTLY DELICIOUS
Customer Reviews
Sam H.
I recommend this product
04/29/2022
Coffee Order
Order arrived in a timely manner. Coffee tasted amazing as usual. 10/10
Elin E.

Canada
04/01/2022
I think I goofed
I ordered three bags of Country House Blend. The coffee was just fine -- BUT, for some reason (probably my error in not checking all the right boxes), only one of the three came ground for French Roast and the other two as just beans. Unfortunately, I no longer have a coffee grinder. I'll have to figure out a plan!
Jane M.

Canada
I recommend this product
03/03/2022
Two Bears Country House Blend --a breakfast pleasure
Wonderful aroma when you first open the delightful green bag of roasted beans. Whole bean coffee from Two Bears ground every morning in my Jura machine, is the way I start my morning and know I will/do enjoy the ritual and the smooth taste experience. Time to order more!.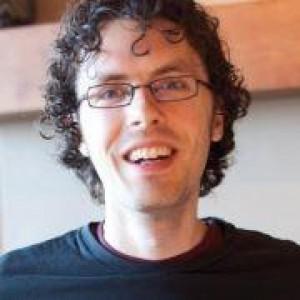 JJ
Jacob J.

Canada
I recommend this product
09/23/2021
Delicious
Very good beans! We noticed they got better with a little age; after two weeks, they were nearly perfect.
Hey Jacob! We're so happy that you enjoyed the Country House! We always recommend buying fresh coffee, but you hit the mark about aging--the longer you let the coffee rest (degassing) after the roast date, the better the coffee! Best, Martin
Randi G.

Canada
I recommend this product
08/11/2021
Oat lattes chai flavour
Usually I find the lattes perfect but I noticed that the first can (of the new pack I opened) was bitter tasting and dark brown. Normally it's a warm beige). So then I opened up the second one and it was the same. I'm rather shocked but haven't opened up any more.
---