Frothed Salted Caramel Oat Milk Latte
Regular price
$24.00 CAD
6 Pack
$0.00 CAD
Unit price
per
Our Salted Caramel Frothed Latte combines our freshly roasted coffee with the rich golden flavours of caramel and just enough sea salt for a savoury kick. We make them extra creamy for a smooth and delicious taste that gets stuck on your tongue, not your teeth.
Customer Reviews
Write a Review
Ask a Question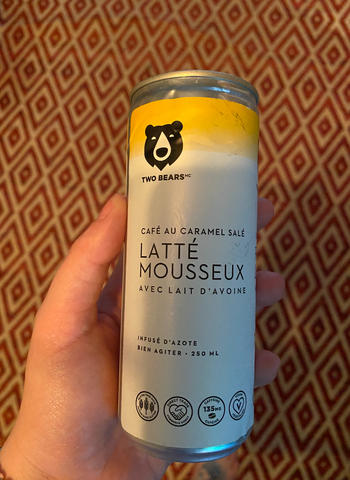 04/30/2021
I recommend this product
A game changer!
Since discovering Two Bears coffee, I've ditched my daily trip to Starbucks for my morning cup of coffee. It's delicious, it's the perfect amount of caffeine to get your motor running, and it's WAY cheaper than getting an iced latte at the coffee shop.
Sinead F.

Canada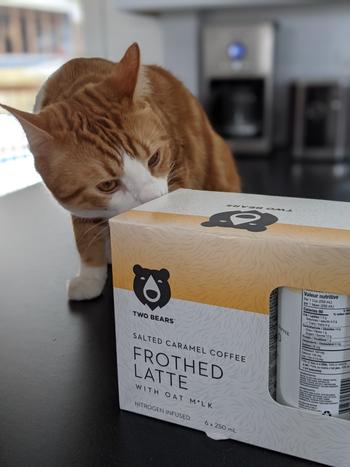 04/27/2021
I recommend this product
Way better than Starbucks + it's vegan!
I love this coffee!! I have been working from home for over a year and I have not been to Starbucks in so long. Even when I did go, the salted caramel wasn't an option as their sauce isn't vegan. Well your coffee is and it tastes amazing! Plus it's nice to know I'm supporting a Canadian company!
Melissa F.

Canada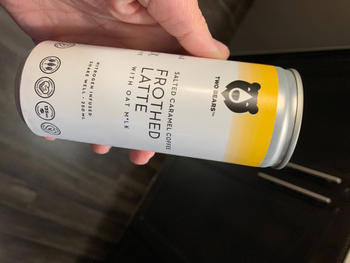 03/15/2021
I recommend this product
AMAZING!!
This is truly the best canned coffee and of the best coffee drinks I have EVER had!! I am completely hooked. I have one every morning and sometimes one in the afternoon too lol. Even my husband (who normally doesn't drink oat milk) reaches for these regularly.
Jami G.

Canada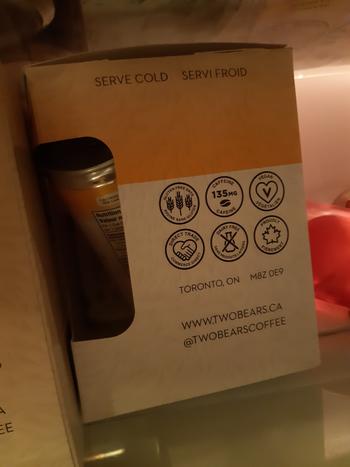 02/05/2021
I recommend this product
Really good!
I really like it! It's really tasty and its sweet but not overly sweet. I'll probably order again at some point
Courtney S.

Canada
05/10/2021
I recommend this product
Delicious
Love this coffee in the morning. The can makes everything so much easier in the mornings especially with the online learning.
---