Frothed Matcha Tea Oat Milk Latte
Regular price
$24.00 CAD
6 Pack
$0.00 CAD
Unit price
per
Our Frothed Matcha Tea Latte is an aromatic experience you won't forget! The bold earthy, nutty flavours of this flash brew non-dairy tea latte give way to a sweetness that lingers on your tongue and leaves you wanting more. You'll love this so matcha!
Customer Reviews
Write a Review
Ask a Question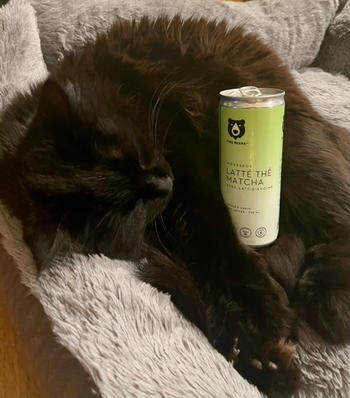 03/08/2021
I recommend this product
Love the Matcha Tea
Great products! Next to the Chocolate Oat Milk version, really enjoyed the Matcha Tea version. Light and refreshing with only a small hint of Matcha! Love it!
Michael W.

Canada
03/02/2021
I recommend this product
My husband and I love this coffee brand. We went out of our usual latte order and get a matcha latte. It was delicious and we will definitely be ordering again.
Chelsey M.

Canada
03/02/2021
I recommend this product
Yummy!
Matcha is definitely more of an acquired taste that I've grown to enjoy over time... and this latte is super yummy! The flavour isn't too strong either so it's good for anyone new to trying matcha flavours!
Michelle Y.

Canada
02/07/2021
I recommend this product
Definitely needs more matcha taste
It's more milky than matcha but hey, I think the flavour is still really good. Nice little drink to have when you don't want too much caffeine but you still need a tad of it to get through your day.
Clement C.

Canada
02/05/2021
It's ok
Not bad but I would have liked to have a stronger matcha flavour.
Helen L.

Canada
---