Vanilla Oat Latte 946ml
Regular price
$72.00 CAD
12 Pack
$0.00 CAD
Unit price
per
Vanilla is the perfect sidekick for coffee: its aromatic qualities elevate the rich, full-bodied flavours while adding a soothing sweetness and delicious complexity. Add Oat Milk and it becomes an extra creamy Latte that's perfect for your morning cup of Joe.
**Best served cold, but these Bears can hibernate in your cabinet for up to 6 months. 

SHELF STABLE
SERVED CHILLED, BUT REFRIGERATION NOT REQUIRED

CREAMY WITHOUT THE CREAM
100% DAIRY FREE

GUILT-FREE
LOW-SUGAR, LOW-CALORIE, AND GLUTEN-FREE. WHAT'S NOT TO LOVE?
Say Hello To
VANILLA OAT LATTE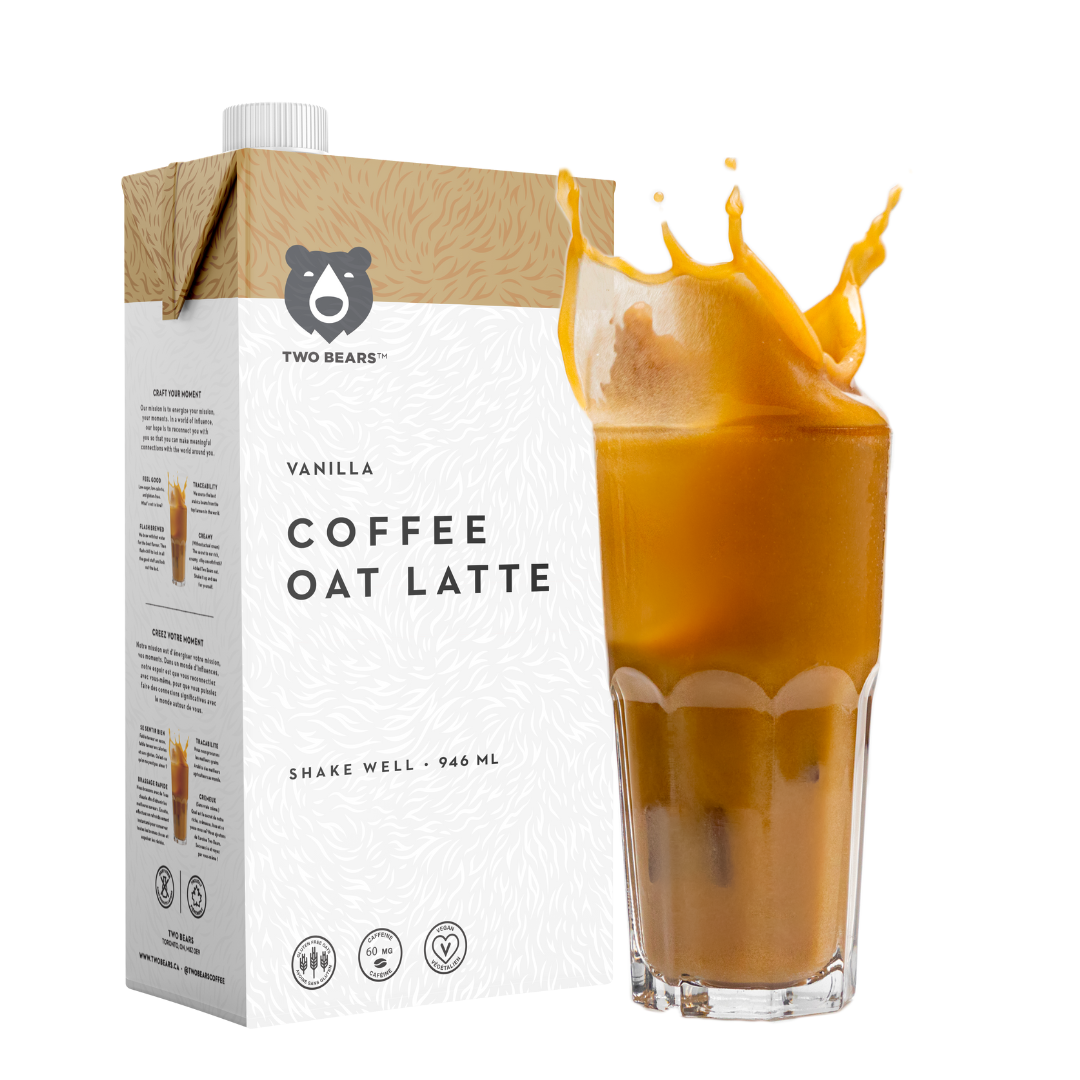 FLASH BREWED
WE BREW WITH HOT WATER FOR THE BEST FLAVOUR, THEN FLASH-CHILL

PLANT BASED
VEGAN & SOY FREE

ETHICAL COFFEE
100% ARABICA BEANS DIRECTLY SOURCED FROM FARMS
Vanilla Oat Latte
WATER, GLUTEN FREE OATS, COFFEE, ORGANIC CANE SUGAR, SUNFLOWER OIL, SEA SALT, NATURAL FLAVOUR, XANTHAN GUM, DIPOTASSIUM PHOSPHATE, AMYLASE.
Customer Reviews
Kim C.

Canada
I recommend this product
09/27/2023
Great product terrible packaging
I found your product in Ontario this summer. I bought it by accident, as I am not a coffee drinker. However, when I tried it I was hooked. Such an awesome flavour. Now I am back home in Alberta and I cannot find this anywhere. I was so happy to realize I could order in online. However, when it arrived, it appeared to be in excellent condition, but 4/6 of the first box were leaking out of the plastic top. In fact the first one I removed, the cap ripped completely off. I had to throw 4 of them out as I worried that they were spoiled due to the seal being broken. I emailed and sent pictures, but I was told it was probably damaged in the shipping. It wasn't damaged as far as I can see. I just threw my money down the drain with your product. I don't think I will be ordering again. Perhaps if you sell your product in a Walmart out here I would buy it again, as long as the packaging does not seem to be leaking or you change your shipping process, if in fact that is the problem. I think there is a problem with your actual containers, but I was assured in the email that you have worked diligently with Tetra Pak or whoever does the lids and they are not the cause of the leakage. Anyway, I am unable to post pictures on this review for some reason, and I do love your product, but I will be hesitant to order online again as it was a waste of my money.
Yuhan R.

Canada
I recommend this product
08/19/2023
Enjoyed this product
It tastes really good. Only hint of sweet which is exactly what I am looking for. Hope they have a extra creamy version.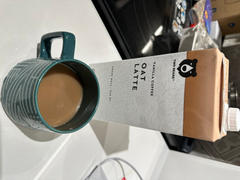 Great photo, thanks Yuhan! We'll definitely pass your feedback onto our product development team :) Martin Wolseley Customer Service Bear @twobearscoffee www.twobears.coffee "Beary Delicious"
Kim H.

Canada
I recommend this product
07/15/2023
Stop Buying Iced Vanilla Lattes in a Cafe
Delicious iced vanilla lattes at home couldn't be easier. So yummy it's hard to limit yourself to one a day.
Thanks so muich for the review Kim! Glad you're enjoying the coffee :) Martin Wolseley Customer Service Bear @twobearscoffee www.twobears.coffee "Beary Delicious"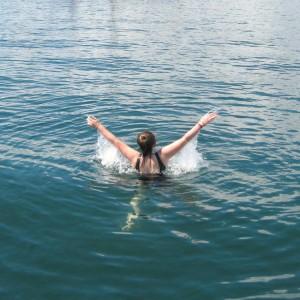 N
Natalie

Canada
I recommend this product
03/09/2023
Seriously so impressed!
This coffee is sooo tasty right out of the box. I tried it for the first time this morning and was blown away by the quality and fresh taste. Not too sweet and not bitter, it's just right and I'll be stocking up for sure! Not to mention it's ethically source and not loaded with extra unnecessary chemicals you find in most oatmilks. What a dream!
Hi Natalie, That's awesome feedback! Having a simple and clean ingredient list is always at the top of our priorities. Martin Wolseley Customer Service Bear @twobearscoffee www.twobears.coffee "Beary Delicious"
Jan L.

Canada
I recommend this product
07/18/2022
Awesome coffee creamer
I've been looking for three years to find a coffee creamer that has no corn derivatives and is dairy free. This is delicious
---